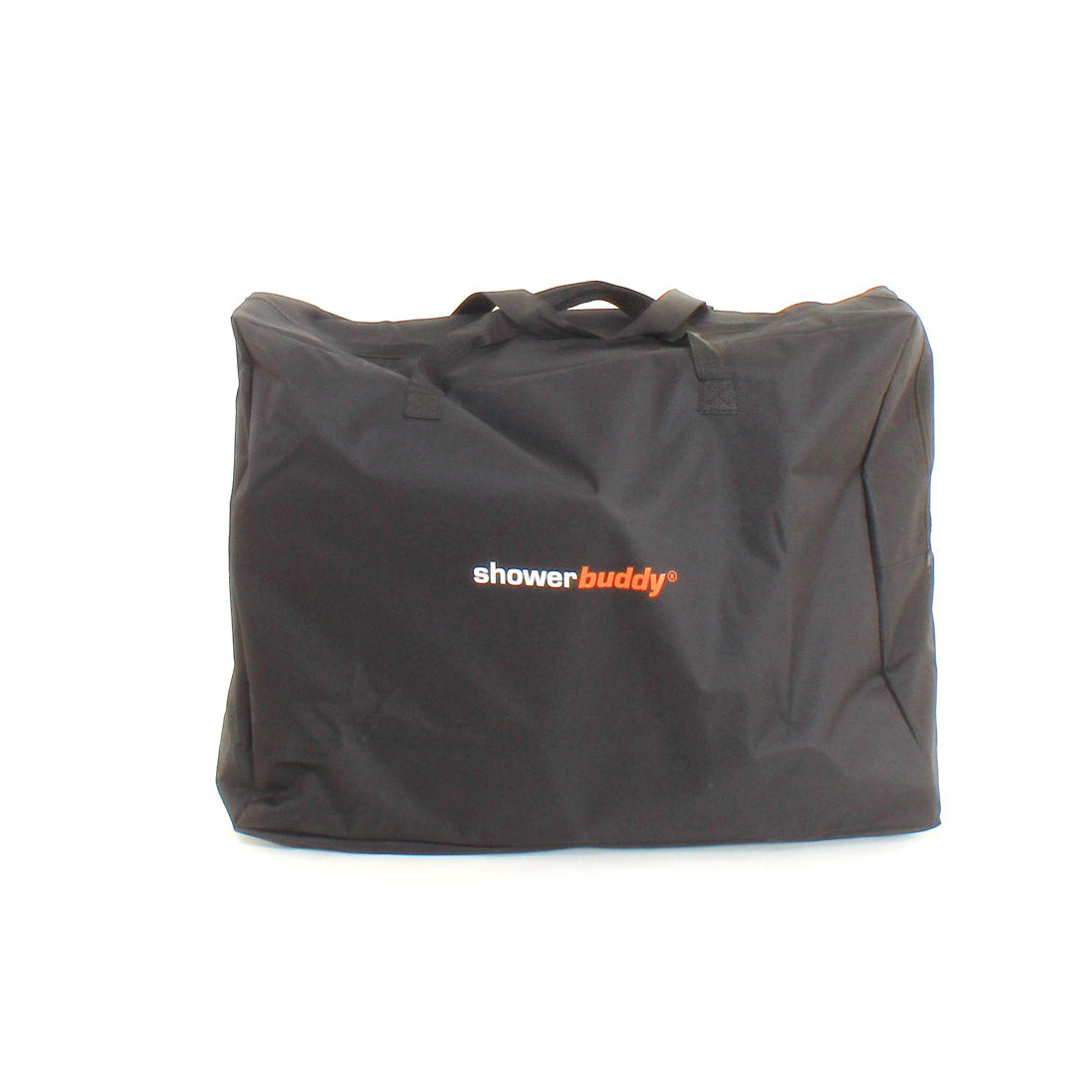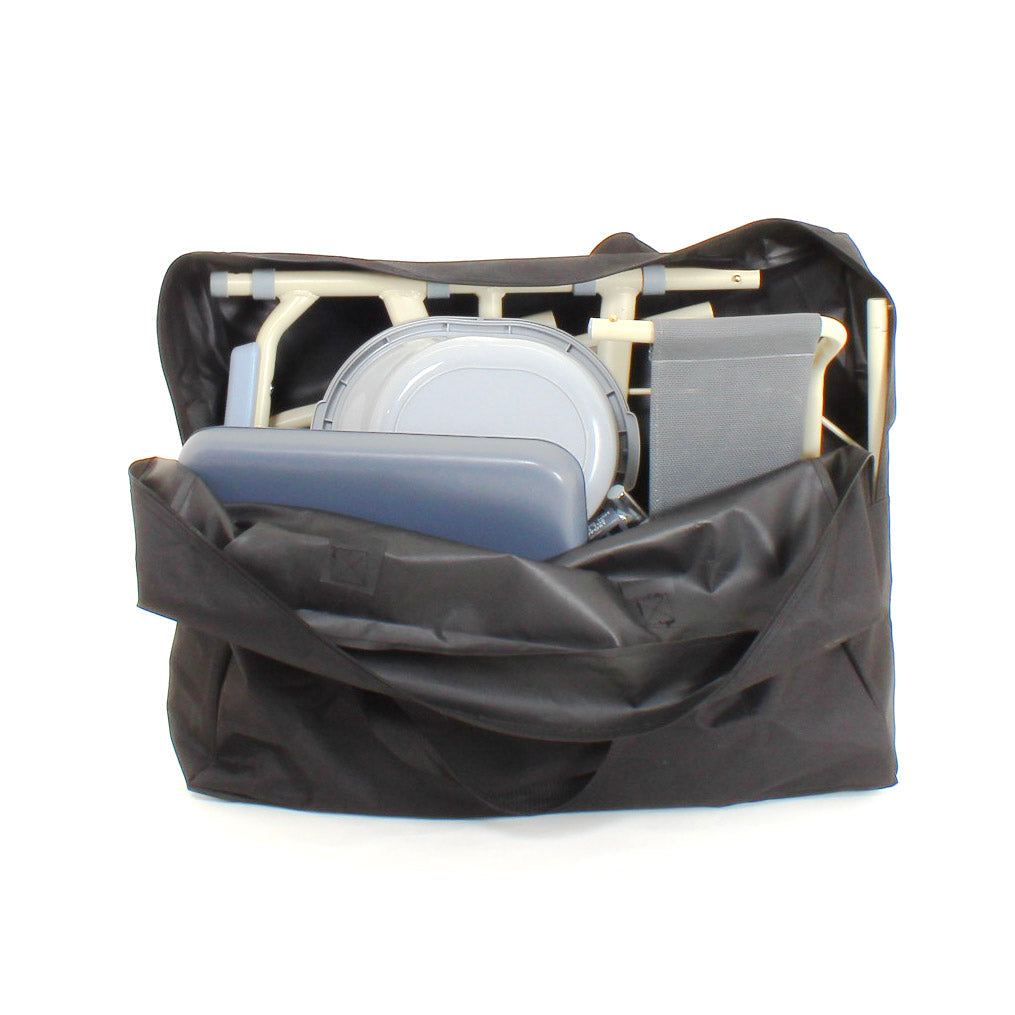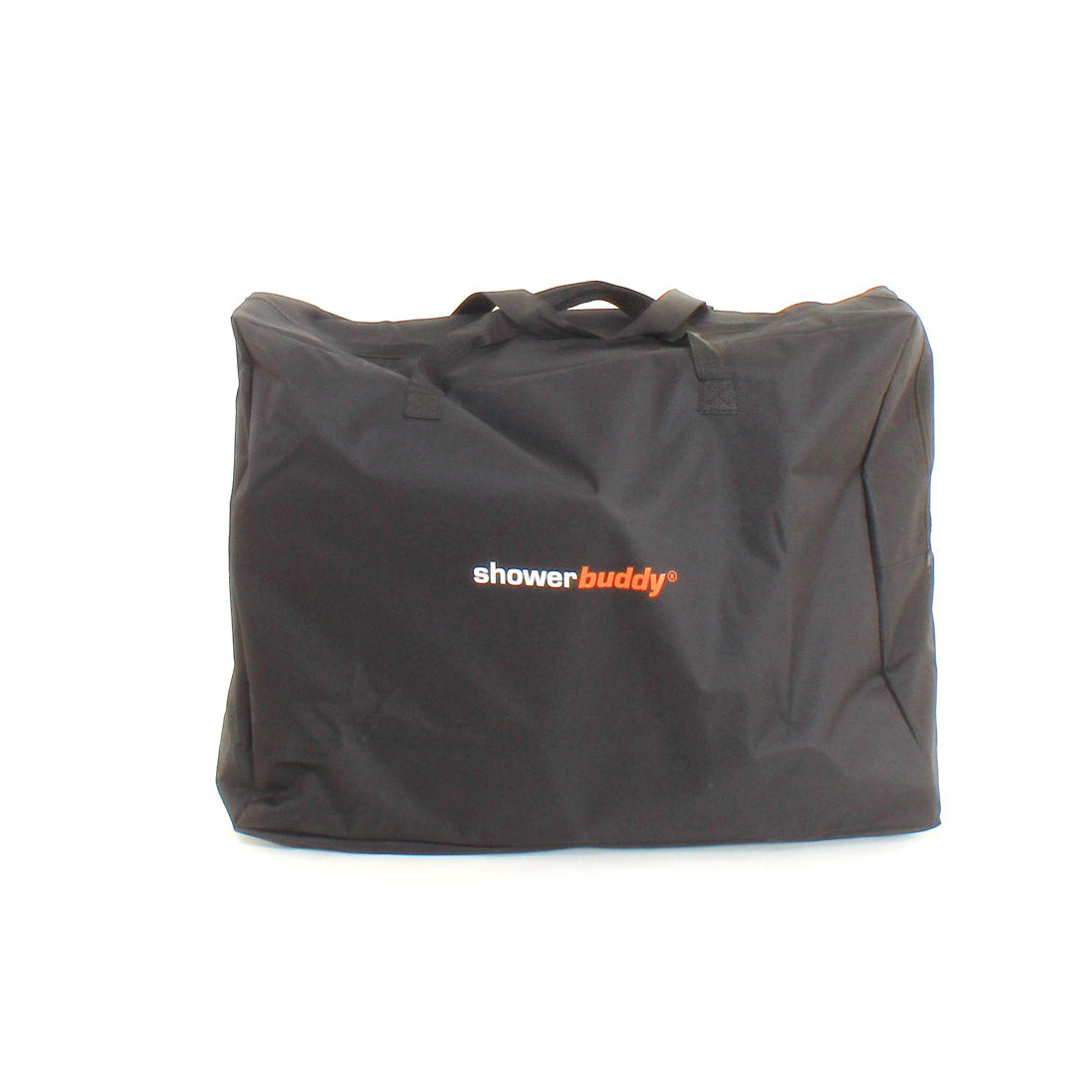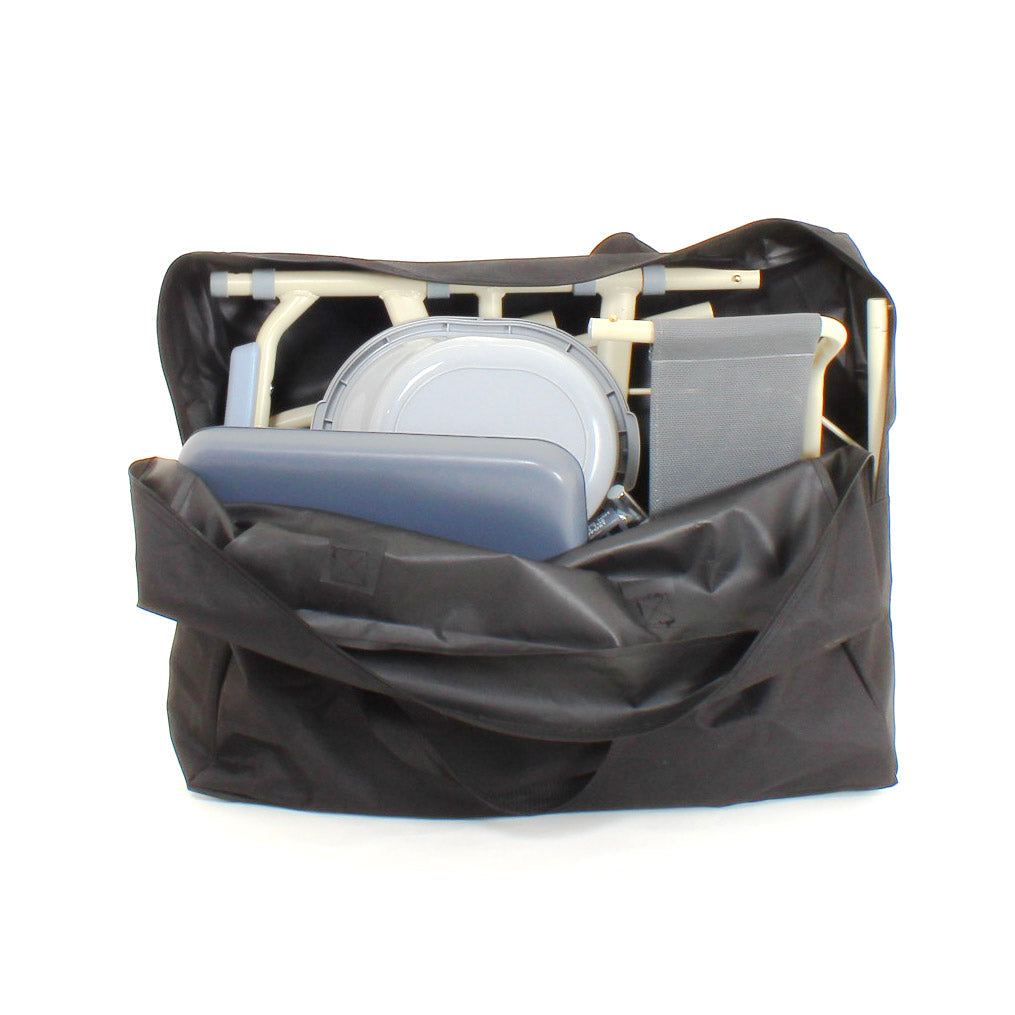 The optional ShowerBuddy SB7e bag is great for travel or in case you want to store it while not using the chair.
Frequently Asked Questions
FREE SHIPPING
30-Day Returns
1 year Warranty
Travel shower chair/ over toilet/ commode with bucket
Previously purchased a showerbuddy shower chair with rails to slide in shower, very well built, I needed a travel chair and I loved the product so I purchased the multiple use chair it worked out perfect.
Does the job. Fairly priced. Quality construction.
Mom passed before I could use it.
Well made and performs well
The chair is well made and easily goes over the toilet and into the shower. We rely on it every day.
Well constructed.
Wished that it had a round toilet seat instead. Find the seat shape it has not as comfortable as a round seat.